Online Alcohol Class
Fernley DUI School
We offer a completely online Nevada Licensed DUI Class.
The course meets all state and court mandated requirements to help fulfill your DUI dismissal needs.
| | |
| --- | --- |
| Nevada Licensed | 100% Online Course |
| FREE Certificate of Completion | 24 Hour Customer Support |
Receiving a DUI can result in a wide range of consequences, one of which is that you may be required to attend and complete an alcohol awareness or DUI class. If this situation describes you, we can help at Online Alcohol Class. Our online DUI School is licensed by the State of Nevada and accepted by courts throughout the state. If you live in Fernley and need a DUI class, enroll in our online program today and satisfy your court educational requirements from home!
The Features and Benefits of Our Online DUI Class
At OAC, we understand that a class can't provide any benefits unless someone actually enrolls in it. For that reason, we have developed our online DUI School around our students' needs. Designed by industry experts, our class is convenient, user-friendly, and written to capture your attention. Here are some key benefits:
100% online program
24/7 availability
Knowledgeable customer support
No in-person classes required
Certificate of completion provided at no cost
Money-back guarantee
Taking our online DUI class allows you to set your own schedule and study at your own pace. This way you can focus on a multitude of important issues and topics. Our goal is to educate you on issues related to your DUI citation, so you can make informed and positive decisions in your life. Among the topics covered include:
The dangers of driving under the influence
The risks and consequences associated with DUIs
How alcohol abuse can impact the family
How alcohol abuse can impact your job/career/and future goals
How to control your emotions and feelings
How to eliminate your dependency on alcohol
If you need a Fernley alcohol awareness program you can start your online DUI class today. Our DUI class is state-accepted, incredibly convenient, and very effective.
Register for Our DUI Class Today
To register, simply complete the online enrollment process which only a few minutes. Once complete, you'll be granted immediate access to your course materials so you can get started right away. If you're seeking a Fernley DUI class, our online program is for you!
This DUI School is licensed in the state of Nevada. Our license # is DUI000042126.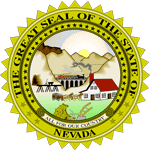 Your registration with Online Alcohol Class will be processed using our secure credit card processing service. Our site is certified PCI Compliant by McAfee.